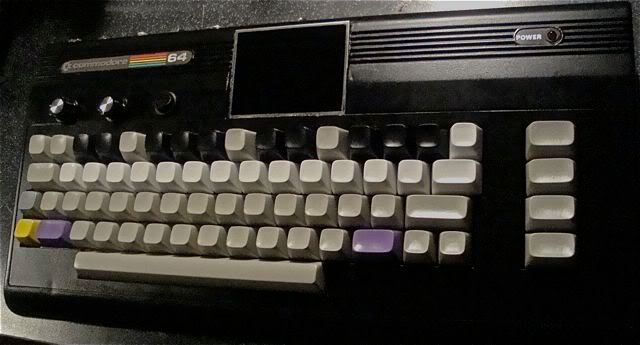 Just finished assembling this monster, it has Cynthcart Midi Interface by NebulaH (not yet tested), SidX2 board from Tomhul, LCD Screen, 2in 2 out, 2 pots and switch....
Not fully tested yet, when I put second Sid in I have black screen, also pots don't work (propably bad wiring).
Still to do: decals on keys, more testing and fixing.
More pictures to come when It will fully work.