Below you will find links to some pictures of my latest creation, the following is a list of mods/enhancements:

1. This is a breadbin, but I removed the original motherboard and replaced with later revision 64c shortboard. This commodore sports a single 8580 R5 and it sounds absolutely brilliant!

2. Four pot X/Y mod, I used 500k pots and big fat moog style knobs, the response is excellent!

3. toggle switch to disable pots on joyport 2 (to avoid interferance when using 1531 mouse)

4. Feedback/noise reduction mod: 500k pot w/push button toggle feature - (this pot doubles as a toggle switch when you push it like a button) - when the knob/button is depressed, feedback circuit is active, and level can be adjusted with the knob, when you toggle the knob/button audio input is grounded, disabling the feedback circuit and eliminating SID input noise

5. Installed four RCA phono jacks, 1 composite video out, 1 audio in, 2 audio outs

6. Custom black paintjob using specialty paint that bonds to plastic.

7. Swapped white and brown keys to represent two octaves of piano roll for live use.

8. Labeled keys with MSSIAH functions, labels were digitally printed on adhesive backed vinyl, and contour cut on vinyl plotter. This vinyl is designed for outdoor signage and the printer uses eco-solv UV ink, which is gauranteed 7 years average lifetime (this is assuming the commodore sat outside in the sun, rain, and snow for seven years, after all that, they might look a little bit faded) I chose these materials so that the labels will not fade even after thousands of sweaty finger keystrokes!

9. Replaced red power LED with Green LED!

10. Installed a system fan inside the case, mounted directly beneath the vents. No need to worry about SIDs or any other chips running hot. I know a couple of commodores have failed due to overheating, so this is probably the most important mod of them all! With this system fan in place, this baby should last another 25 years......plus it sounds beastie when you turn the commodore on and hear the fan start up!

11. Thouroughly cleaned all ports and contacts, and btw the cartridge port on this machine has the mad Kung-FU Grip!

Take a look at the pics below, then have a listen to the track I made yesterday with this beast: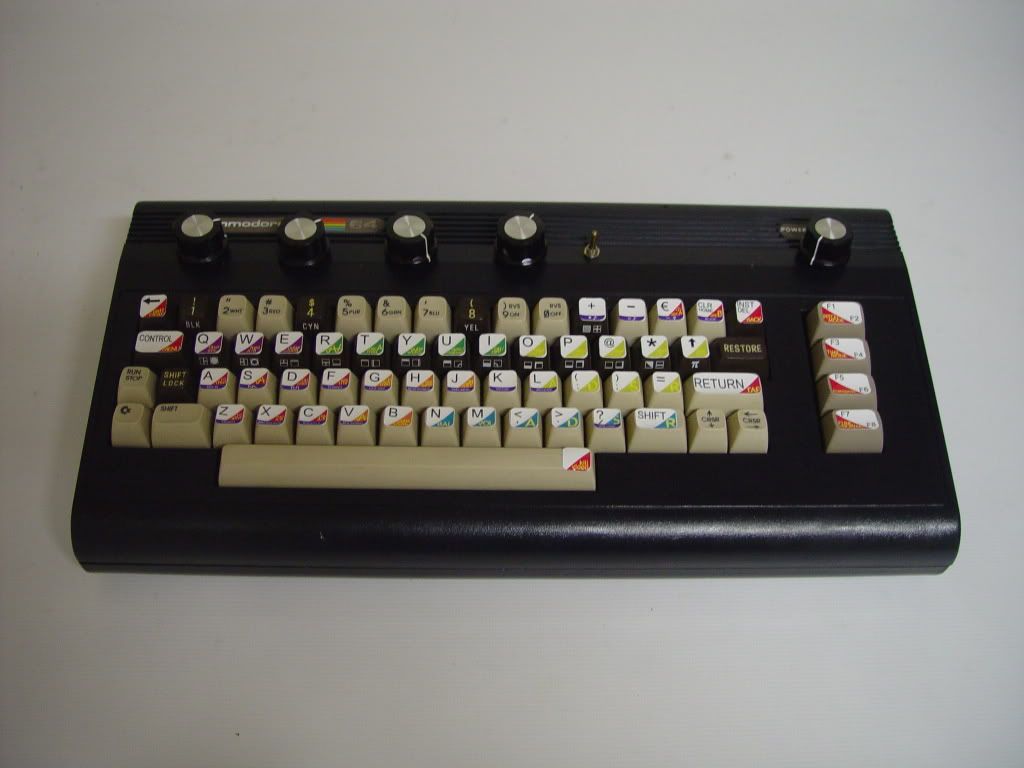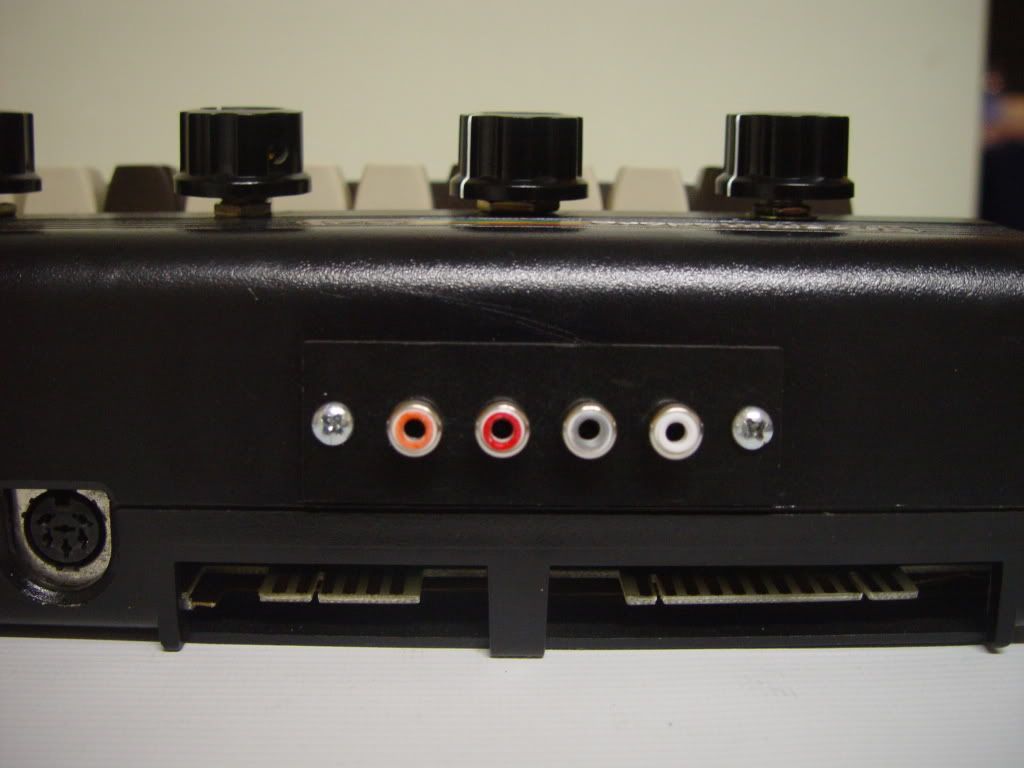 Now visit my myspace and listen to "Easter Disco" - my first track using MSSIAH's bassline in midi mode. Also have a listen to "Madelina" and "Body Heat" which also feature nasty SID bass thanks to quadrasid.......while you're there, you might as well listen to the rest of my tracks and tell me what you think.

my page with the songs: http://www.myspace.com/djjonnyjams


P.S. Stand by for my MSSIAH MIDI TUTORIAL, which showcases this machine taking full advantage of MSSIAH's midi capabilities! The video will be uploaded to Youtube this afternoon, and I will update my post with the link.

P.P.S. How does one embed photos in a post?
Last edited by djjonnyjams (2009-04-14 00:21:34)